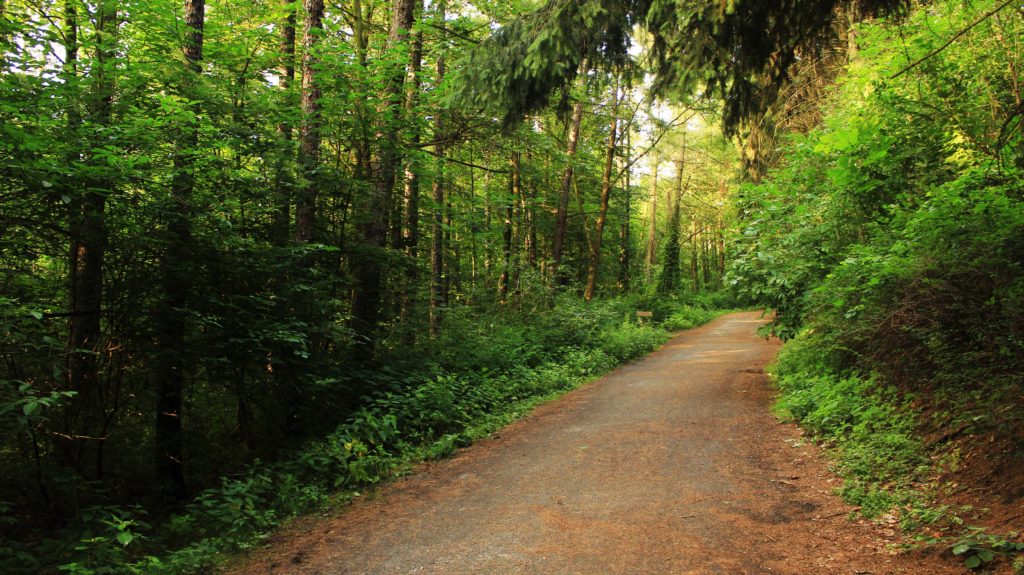 Our Top 4 Picks for Where to Offroad in Illinois
Once you've got your truck together, and the trails start calling your name, where do you want to go?  In this series, we've done the research for you. Today, we're looking at the beautiful state of Illinois.
The Cliffs Insane Terrain
Just an hour west of Chicago, in Marseilles, Illinois, you'll find The Cliffs Insane Terrain Offroad Park.  It's about 300 acres, and offers terrain for all kinds of off road toys and full size trucks alike. The park has mud bogs, creek crossings, and wide open fields you can tear through.  If you're setup for crawling, there are rock gardens to test out your skills and your truck's build, all in the shade of the beautiful forest.
Unfortunately there is no camping at the park, but if you've decided to make a weekend of it, you can camp just up the road the Illini State Park or Four Star Campground.  The park is only open on the weekends under normal circumstances, but if you've got a group of 15 or more, they will open on weekdays.
Two Rivers Jeep Club
For the Jeepers amongst us, this one's definitely something the rest won't even get a chance to understand for most of the year.  The Two Rivers Jeep club is privately owned and operated for the sole use of Jeep owners. It's a private, and the numbers stay limited to make sure that the land can stay in good shape for years to come. 
The good news for all of us who aren't eligible to join the Jeep club is this: twice a year, Two Rivers opens up to the rest of the offroad community.  In May, the Safari takes the challenging trails up a notch with wet weather. In August, the dry weather during the Blast means more open trails, and even more room for adventures.  Both events have limited spaces available, and they're high demand, so if you want to check out the miles of beautifully maintained trails, make sure to register early.
Little Egypt Offroad
In southern Illinois, just outside of the Shawnee national forest, you'll find Little Egypt Offroad Park.  Little Egypt was formed with an OHV grant after the Shawnee National Forest was closed to offroading in 1997.  It started with 400 acres, but it's grown to over 900 in the time since.  
There are over 50 miles of trails from mild to wild inside the park, and there's something for drivers at every skill level.  If you've got friends that with dirt bikes, there are more trails here than they'll know what to do with.
There's primitive camping and camping with electric hookups, plus showers for anyone who's camping out.  It's a great place to spend the weekend, and the fees are all low enough to bring everybody along for a great time on the trails.
Rocky Glen OHV 
Rocky Glen OHV area is in Rockford, and it's got just over 120 acres of land with miles of trails, but the best part is the obstacles and the technical skills area.  If you're just getting your feet wet with offroading, it's a great place to get your training wheels underneath you (and then get them removed so you can hit the real trails).  One major caveat, though. The park is designed exclusively for off highway vehicles. Trucks, jeeps, and other SUVs are unfortunately not allowed at this one.
The park offers a beginners' training area, an obstacle course for once you're more comfortable, and an advanced technical skills area.  While there is nowhere to camp onsite, there are tons of campgrounds in the area, so you can spend as much time here as you want. If you're headed straight home after your time on the trails, there's showers to clean up before you head home.
Before you go anywhere off road, make sure you've got your truck loaded with the essentials, and don't ever rely on strangers on the internet for navigation advice.  Pick up a map on your way in, and know how to read it before you get there.
No matter where your adventures take you, when you're ready to hit the trails, we've got all the gear and expertise you need.  Call or email our helpful team of off road experts, and we'll get all your questions answered so you can have a great time on the trails without worrying about all the details.