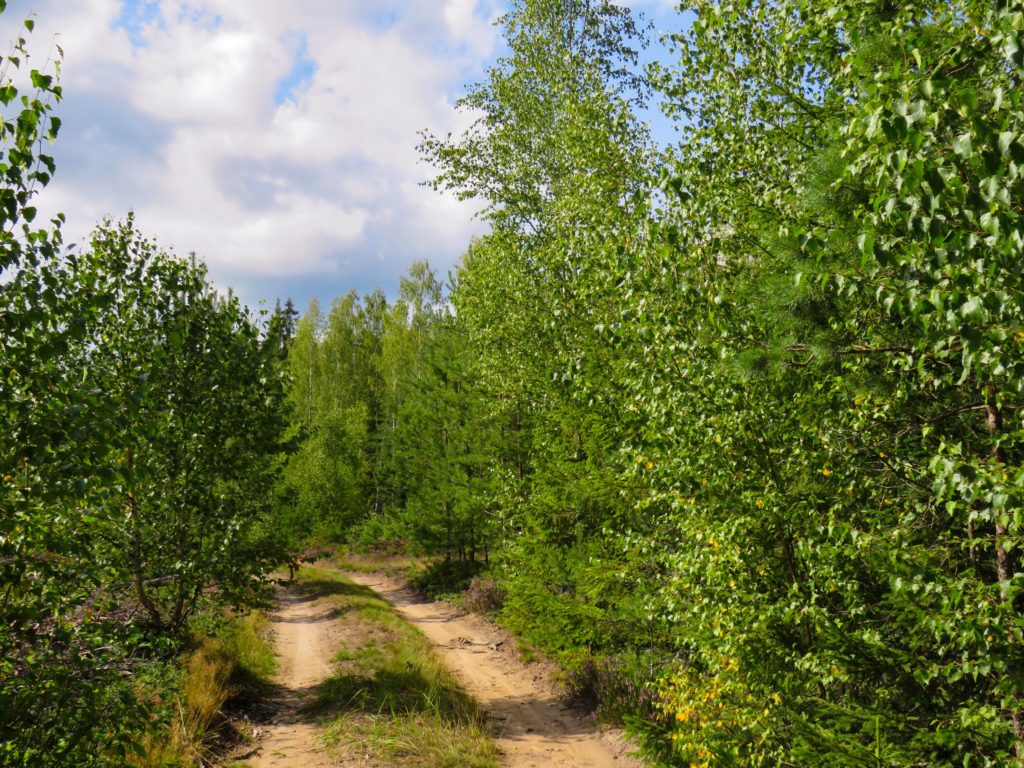 Where to Wheel: Tennessee
Our 4 Favorite Places to Offroad in Tennessee
Once you've got your truck together, and the trails start calling your name, where do you want to go?  In this series, we've done the research for you. Today, we're looking at good old Rocky Top -- the state of Tennessee, where the terrain is so diverse there's something for everyone to love.
Wooly's Off Road Club
If you're in the Nashville area, look no further than Wooly's Off Road Club in Lynnville.  It's just about an hour south of the city, but it's like being in a completely different world.  Inside the private park, you'll find trails for rigs of all sizes - from side by sides to full size trucks.
Wooly's has miles of trails covering about 500 acres of terrain, with everything from rock ledges guaranteed to get you off camber to wooded trails with enough scenery for your whole crew to love.  If you're looking for a place to camp for the weekend, it's included with the next day's trail pass. They've got showers for you and hoses for cleaning up your rig before you head home from the trails.
Adventure Offroad Park
Chattanooga is renowned for all of its outdoor beauty, but if you're looking to go wheeling instead of hiking, you're going to want to head outside of town a little bit.  Adventure Offroad Park is about an hour west of Chattanooga, it's got over 500 acres to wheel at your leisure. There are over 120 trails to choose from, and they're set up for jeeps, buggies, bouncers, side by sides.
Adventure Offroad Park, or AOP, as its regularly called, is open on the weekends, but they host lots of events, so if you've got a weekend in mind where you're planning to head out, call ahead and make sure they can accommodate your group before you get ahead of yourself.  If you're able to get out there, make sure to make a weekend of it. AOP has acres of beautiful green camping land, RV hookups, bathrooms, showers, and more.
Windrock Park
Windrock Park is located about an hour and a half outside of Pigeon Forge in Oliver Springs. The park is open daily, 365 days a year, so you can go wheeling without having to worry about scheduling around other events or being limited to just the weekends.  But the best part of all is that the park has over 73,000 acres, and over 300 miles of trails.  
The park welcomes wheeling of all kinds -- from ATVs and side by sides to buggies and jeeps, and everything in between. While you're there, you can stay in your RV with full hookups, go with primitive camping, or even stay in a yurt (think permanent tent for rent, waiting on your arrival).  They've got bathhouses, and a general store that sells anything you could want while you're at the park.
The trails at Windrock range in difficulty from "your stock truck can totally manage it" all the way up to "a real challenge for you fully built rig."  To make navigation easier, they actually have an app for the park available with full trail maps. Because of the size of the park, you'll be glad to have so much information at your fingertips.
Bikini Bottoms Off Road Park
If you're in West Tennessee, or living just over the river, you've got to add Bikini Bottoms to your list of off-road destinations.  It's a great park to check out for the weekend, with miles of wooded trails, deep mud pits, and plenty of room for camping. For those of you with antsy kids, they've even got a zipline to help keep your younger less enthusiastic family members entertained during your stay.

Each weekend, the park hosts special events with music, racing, and camping for anyone who wants to stick around.  There's both primitive camping and a cabin that can be rented out with a reservation ahead of time. If you're headed to Bikini Bottoms, bear in mind that they do require whip flags, at least 96" long -- you won't be allowed to wheel without one.
Before you go anywhere offroad, make sure you've got your truck loaded with the essentials, and don't ever rely on strangers on the internet for navigation advice.  Pick up a map on your way in, and know how to read it before you get there.
No matter where your adventures take you, when you're ready to hit the trails, we've got all the gear and expertise you need.  Call or email our helpful team of off road experts, and we'll get all your questions answered so you can have a great time on the trails without worrying about all the details.