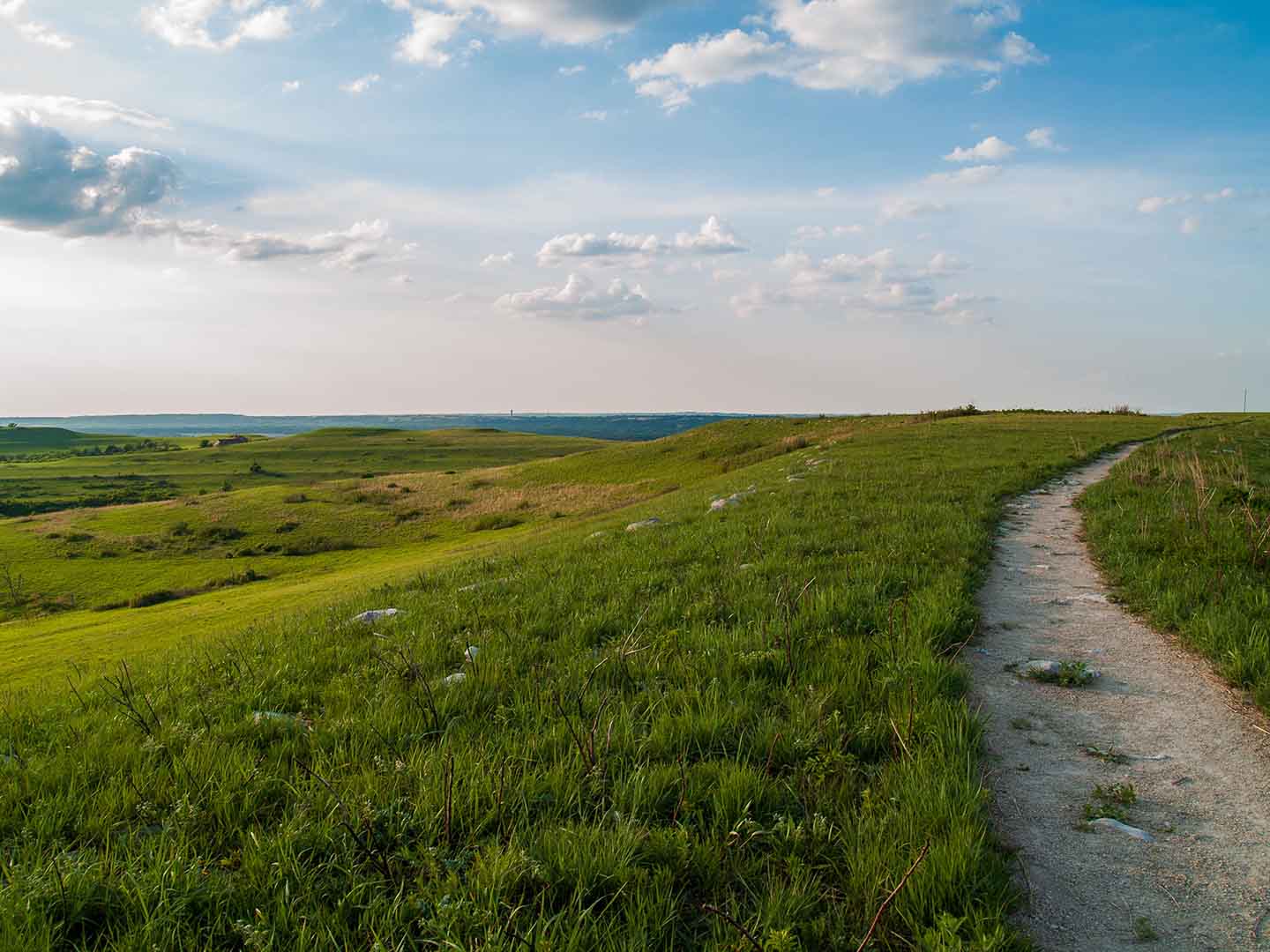 Our Top 4 Places to Offroad in the Sunflower State
Once you've got your truck together, and the trails start calling your name, where do you want to go?  In this series, we've done the research for you. Today, we're looking at the state of Kansas.
Kansas Rocks Recreational Park
An hour and a half south of Kansas City, just outside of Mapleton, you can find Kansas Rocks Recreational Park.  Kansas Rocks is open from April until October, and offers terrain for all different kinds of rigs. The park is privately owned, so expect an entrance fee of $15 per truck.  They have camping available, but it's only on select weekends at this point, so make sure you know what's available before you go.
At the park, you'll find plenty of rock crawling, water crossings, and more over miles and miles of trails.  If you're not a fan of wheeling on trails with ATVs and dirt bikes, you'll like Kansas Rocks -- they only allow offroad vehicles and UTVs.
For wheelers just getting started, Kansas Rocks actually offers classes on offroading during the summer.  In their Off Roading 101 classes, new wheelers will learn off road driving skills, recovery techniques, trail etiquette, basic vehicle modifications, and more.  It's a great way to learn the basics and immediately put your new knowledge to use on the trail.
Tuttle Creek ORV Area
If you're looking for somewhere to wheel near Topeka, Tuttle Creek ORV area could be just what you're looking for.  It's a smaller park, with just ten miles of trails, but the trails that are there are enough to last for a day. The park is primarily strenuous stepped rock climbs, and challenging hill climbs.  It's a great place to take your rig out and stretch its legs on really technical trails. Tuttle Creek has a large parking and staging area, so it's a great place to take extreme wheeling trailer queens out for the day.
One word of caution: Tuttle Creek is surrounded by privately owned land.  There are plenty of markers to make sure you know that you're still within the land boundaries, but take care to make sure you don't inadvertently find yourself trespassing.
Tuttle Creek doesn't offer camping or amenities, so make sure to bring in anything you're going to need for your day there.  If you decide you want to make a weekend of it, there are several campgrounds just a few minutes drive away.  
Syracuse Sand Dunes
On the western side of the state, just a few minutes from the Colorado state line, you can ride the sand dunes in Syracuse, Kansas.  With over 1300 acres of dunes, and a large staging area complete with primitive camping spaces and showers, it's a great place to spend a weekend.  
If you're looking to try something a little different with your rig, the sand is a great place to do exactly that.  However, the sand can present some unique challenges if you're typically into trails that are more about rock climbing.  The techniques are different, and the gear and trucks can be, too. Check out our recommendations for how to get setup for the sand.
If you're looking to make a weekend of it, bring your family.  The park includes a 40 acre fishing pond, so there will be something to keep everyone having a blast all weekend.
Kansas Badlands Offroad Park
The Kansas Badlands Offroad Park is just about five minutes from the Oklahoma state line, but it's an incredible place to get your truck in the mud.  In addition to the tracks the park has for ATV and UTV races, they regularly host mud truck events for trucks of all sizes. They allow camping for both tents and RVs, and there's plenty of staging space.  Be prepared for $5 per person to get in and enjoy all that the track has to offer.
It's a great place to watch races and get your own wheels in the dirt, too.  The Mega Truck series offers exhibition and monster trucks that will keep everybody entertained when you're done riding the trails for the day.  Make sure you check trail and camping availability, as special events can impact camping and trail availability.
Before you go anywhere offroad, make sure you've got your truck loaded with the essentials, and don't ever rely on strangers on the internet for navigation advice.  Pick up a map on your way in, and know how to read it before you get there.
No matter where your adventures take you, when you're ready to hit the trails, we've got all the gear and expertise you need.  Call or email our helpful team of off road experts, and we'll get all your questions answered so you can have a great time on the trails without worrying about all the details.