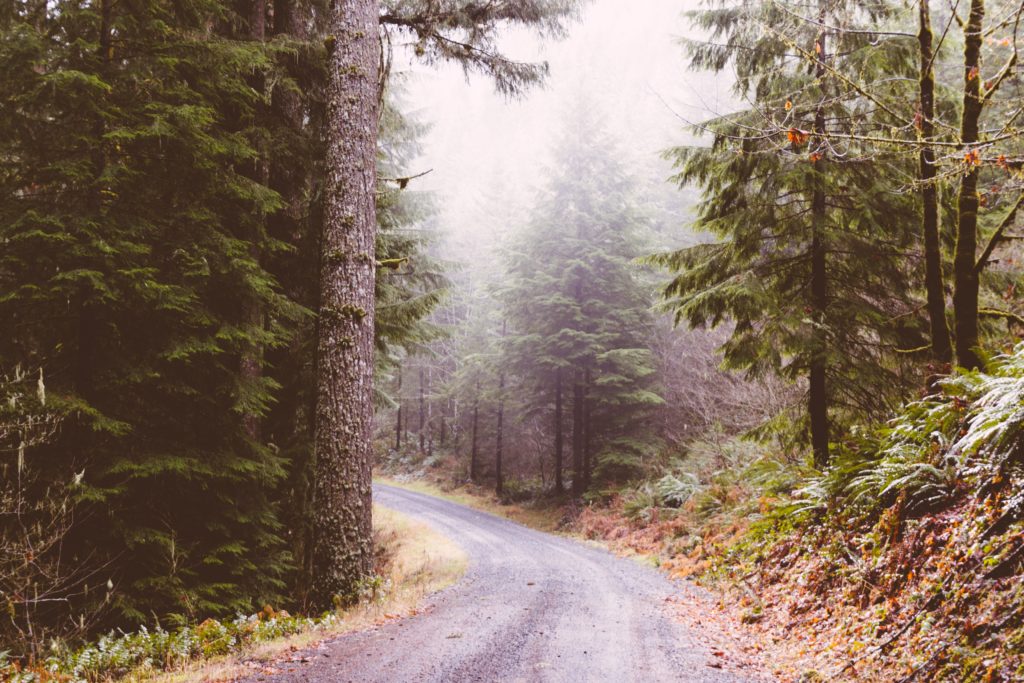 Where to Wheel: The Best Places to hit the Trail in Oregon
Once you've got your truck together, and the trails start calling your name, where do you want to go?  In this series, we've done the research for you. Today, we're looking at the gorgeous state of Oregon, where the offroad trails and beautiful mountain views call your name.
Bennett Pass
As it turns out, the Oregon Trail isn't just a cheesy video game designed for 90s kids throwback memes.  And the Bennett Pass will get you onto a stretch of this long-storied pioneer trail. At a little over 11 miles, you can expect the Bennett Pass trail to take just over two hours.  It's rated as "easy," so anyone with four wheel drive should be able to handle it.
You'll be able to see loads of wildflowers when you're visiting in the springand summer, and some of the most beautiful alpine forests around.  But the views are the best part -- check out amazing views of Mount Hood and Mount Adams along the way. On a clear day, you can even see the Three Sisters in the distance.  
Check out the forest service web site to make sure it's open when you'd like to visit, and make sure that you've done the prep work ahead of time before hitting this trail.  You'll need a recreation pass, and if you've got anyone on dirt bikes or ATVs, there are additional steps. Make sure you've got what you need to avoid an expensive mistake.
Tillamook Forest
The Tillamook Forest off highway vehicle area has a wide range of trails and options for all kinds of trucks and skill levels. Make sure you check the trail report while you're planning, though.  Because the area includes working forests, sections are closed regularly for logging.
With over 250 miles in trails on the property, you'll be able to spend a weekend and never see the same tree twice.  There's plenty of camping options all along the trail to make a family weekend easy to manage, and you'll be able to find a trail that meets your needs without being too much for the group.
You'll need a permit sticker, which you can pick up at lots of places on your way into the trail.  Make the quick stop and get on the trail for maximum adventures.
Barlow Trail
Another option for getting on a part of the Oregon Trail is the Barlow trail.  It was known amongst the settlers for being the most difficult section of the trail for their wagons.  Thankfully, it's a lot easier in even a basic offroad rig. Even two wheel drive trucks successfully make it through this one.  The only serious consideration here is the size of your truck. There are some tight spots that can prove difficult for larger trucks.
In wet weather, there can be some more difficult mud holes, but for most of the season, it's considered an easy trail.
You can generally traverse all 48 miles of the Barlow Road in under five hours, but if you want to make a weekend of it, there are lots of good camping spots, and plenty of picnic areas for a good day on the trails.
Noonday Trail
The noonday trail was another remnant of wagon roads from another time, but it's another trail that's well worth a visit.  It's located just outside of Cottage Grove, just half an hour south of Eugene.
It's packed with tight switchbacks and steep climbs, so it's particularly well-suited for short wheelbase rigs, and it's a particularly difficult trail when it's wet.   Even though it's only 6 miles long, you can expect it to take over six hours.
Make sure you've got a winch, this is a very difficult trail and not one you want to be stuck on.  The good news is that once you get through the trail, the views are great. Pack a lunch, and take a rest when you get to the top and take in the views.
If you're headed to the noonday trail, you'll need a permit, so make sure you've got one!
Flag Point Lookout
Flag Point is a working fire lookout, and from the top, the views are incredible.  It's about an hour long side trail off of Road 2730 in the Mount Hood National Forest.  
Once you get to the tower, you can expect views of Mount Hood, the Badger Creek Wilderness, Central Oregon, and the Cascade range from Mount Adams to The Three Sisters.  During the summer, as long as there aren't any fire issues that they're dealing with, the Forest Service team often invite people up to the top of the tower for the best views around.  
Make sure to leave time to stretch your legs and hike up to the nearby helipad.
Again, you'll need a Recreation Pass, so make sure to pick one up before you hit the trails, either online or near the trail head.  
No matter where your adventures take you, when you're ready to hit the trails, we've got all the gear and expertise you need.  Call or email our helpful team of offroad experts, and we'll get all your questions answered so you can have a great time on the trails without worrying about all the details.