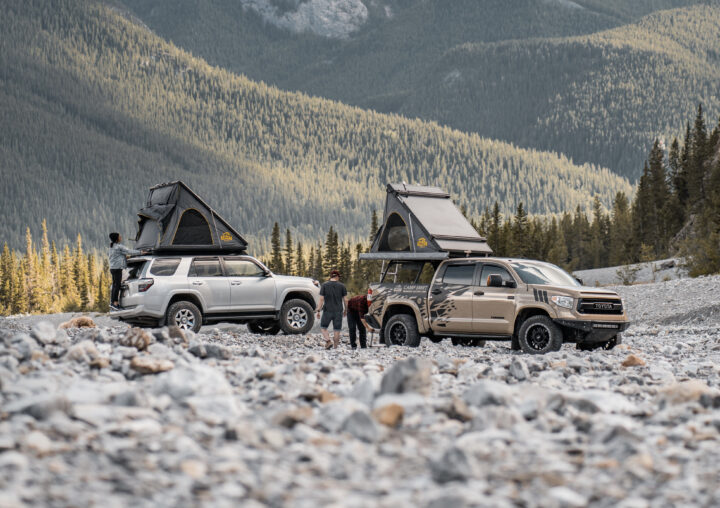 Get Ready for Springtime Off-Road Adventure 
We all want to get outside more than ever. Winter is coming to a close. Spring is right around the corner. But when the opportunity finally comes, will you be ready? Don't procrastinate. There's no better time than now to go over your checklists, repair old gear, and update gear if necessary. 
The following list of must-have off-roading essentials will guarantee that your next adventure is comfortable, fun, and trouble-free.
Bubba Rope Tow Ropes and Shackles
Everyone who drives off road eventually gets stuck. For a lot of us, it's part of the fun. But when you do get stuck, you'll need a safe and effective way to extract your rig, which is where Bubba Rope comes in. 
Bubba Rope has the highest breaking strength in the industry, it's protected from abrasion with PowerStretch® Gator-ized© vinyl rope armor, and—in contrast to cheap recovery straps—it stretches dynamically as you pull. Experienced off roaders know that a little stretch eliminates unwanted jarring, prevents potential vehicle damage, and allows for a smoother overall recovery.
Bubba Rope Gator-Jaw Soft Shackles are another essential in your recovery kit. When connecting a rope to a vehicle, a synthetic shackle like the Gator-Jaw is stronger and safer than metal. Also, the Gator-Jaw is light, so it floats, and since it is not metal it won't rust. Most importantly, with a breaking strength of 52,300lbs, the Gator-Jaw is stronger than steel. 
Every vehicle needs a first aid kit, but if your adventures take you far away from the nearest medical clinic, a quality first aid kit is essential. My Medic offers a wide array of professional-grade kits engineered for a variety needs. Whether you're planning a solo adventure or an  extended trip with a large group, My Medic has exactly what you'll need.
Front Runner Water Jerry Can & Aquamira Water Filters
When it comes to safety, water is by far the most important element in the survival equation. With a capacity of 5.3 gallons, the Front Runner Water Jerry Can is a durable, trail-tested way to transport enough water for extended adventures. 
Water only last so long, though, so it's also smart to carry at least one water filter options to supplement your water supply when necessary. The Aquamira Straw Filter is small and light, perfect for packs and pockets. The Aquamira Water Bottle Filter will filter up to 120 gallons and holds 22 ounces. The ultimate setup is an Aquamirea In-line filter, which connects to any ¼" tube and filters up 1000 gallons of water.
An ice-chilled cooler is fine for short excursions, but ice only stays cold for so long. For this reason, electric coolers have become increasingly popular in the last few years. Featuring generous fridge capacity, a freezer, digital temperature displays, reinforced corners, and steel hinges, the Dometic CFX3 Powered Cooler Fridge will turn your backcountry basecamp into a gourmet restaurant. No more melted ice. No more warm beer. 
There are plenty of camp chairs on the market, but the vast majority of them are poorly made and uncomfortable. The Oztent King Goanna sets a new standard in camp chairs. Fully padded and featuring insulated drink holders and lumbar support, the King Goanna is more throne than chair. And with a weight rating of up to 330 pounds, it's built with king-sized adventurers in mind (Order early because they are often backordered). 
SMRT Summit Suite Rooftop Tent
A rooftop tent gets you off the ground away from bears and creepy crawly critters. The SMRT Summit Suite Roof Top Tent is sturdy, easy to access, and simple to set up. Featuring a comfortable high-density foam mattress, weather- proof walls, and a sturdy aluminum frame, the Summit Suite is more luxury hotel than tent.
Take Away
When your friends call for the first adventure of the season, be prepared to pack up and go! Never miss out on a perfect day because you waited to order your gear. Have questions about the best set-up for you? Give us a call! (855) 463-3762