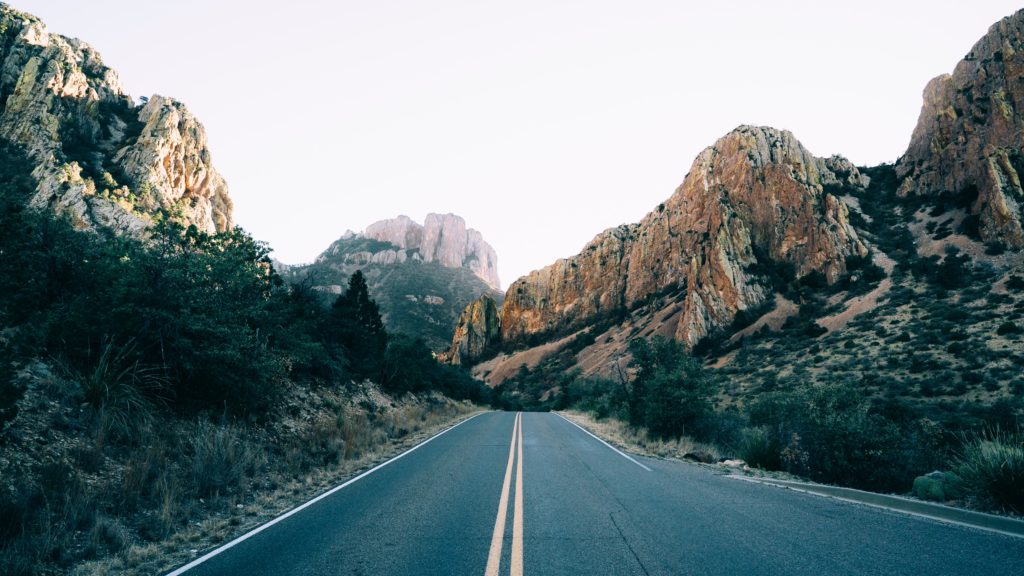 Where to Wheel: North Texas
Our 5 Favorite Places to Offroad in North Texas
Once you've got your truck together, and the trails start calling your name, where do you want to go?  In this series, we've done the research for you. Today, we're looking at the state of Texas. If you're wheeling in Texas, make sure you know the permit requirements for wherever you're headed.  It's a hefty fine if you get caught without one, and Texas doesn't currently have reciprocity with any other states for permits.
Palo Duro
Just outside Amarillo, Texas lies the Palo Duro Canyon.  Unbeknownst to most Americans, the Palo Duro is the second largest canyon in the United States.  Sorry Texans, apparently not everything is bigger in Texas. For adventurers like you, it's got one major advantage, you can wheel around and in the canyon itself.  While you can take on all kinds of routes while you're there, we recommend checking out the official loop.
The Palo Duro OHV loop is a 15.8 mile loops that's primarily two-track, and offers beautiful canyon view and challenging obstacles along the way.  As an added bonus, check the schedule for the Figure 3 Ranch Cowboy Breakfast. You can grab sausage, eggs, and biscuits prepared en masse with other people checking out the sights.
Barnwell Mountain
The Barnwell Mountain recreation area is about two hours east of Dallas, and just outside of Gilmer, Texas.  One of the coolest things about this large area for offroading is that there are trails for offroaders at all levels.  
If you're just getting started, we'd recommend hitting the Omega trail first.  It's an easy intro trail that will help get your feet wet before you move onto the more difficult trails in the area.  Once you're a little more comfortable, check out Wile E. Coyote for a hill climb that can test your skills.
If you're headed out to Barnwell Mountain, make a weekend of it.  Camping in the park is easy, and RV accessible, so you'll be comfortable and surrounded by great trails all weekend long.
Buffalo Springs
Just outside of Lubbock, you can hop on the trails at Buffalo Springs Lake, which has amenities the whole family can love for the weekend.  Whether you have an RV and trailer for your toys, or you're in the lower budget, tent camping category, there's comfortable camping that's easily accessible for you.  You'll also find easy boat launches and great fishing for those that might be into the trails (or for you after you've gotten your fill).
Buffalo Springs has over 13 miles of trails for wheelers of all levels, so load up your friends, camp for the weekend, and take in everything that the area has to offer.
Northwest OHV Park
Northwest OHV Park is just outside of Bridgeport, Texas, and offers over 25 miles of trails spread over 300 acres.  It's open on the weekends only, but it's got something for offroaders of all skill levels.  
If you're looking to camp, make sure to check the availability, and know that camping is only permitted on the second Saturday of each month.  Make sure to pick up a Texas OHV permit if you don't have one already before you get to the park. There's no sales in the park, and the closest place to get one is about 5 miles away.  
Hidden Falls Adventure Park
If you're looking for fun for the whole family on the trails, look no further than Hidden Falls Adventure Park.  It's less than 60 miles northwest of Austin, making it accessible for people all over the state, but it makes a great destination for a long weekend, too.  If you've got friends who are just thinking about getting into offroading, bring them -- Hidden Falls offers rentals!
In a state where everything claims to be bigger, Hidden Falls is actually the largest offroad park in the state.  Since it's privately owned, you can ride in the park without an OHV permit, which can add to the convenience if you've decided to go wheeling on a whim.  With over 240 miles of trails ranging in difficulty from easy intro rides to truly challenging, there's something for everyone here. They have guides available when you check in that show you the best trails for your rig, so you're never flying blind once you get there.
As the name suggests, there are seasonal waterfalls and creeks, but they're dependent on rainfall and weather conditions, so if you're only in it for the Instagram photos, you might want to call ahead and see which falls are actually flowing before you get there.
If you somehow get bored with the trails while you're spending your days at Hidden Falls Adventure Park, you can plink off a few rounds at the on-site shooting range.  This place truly has Texas in a nutshell, plus all the amenities you could want - bathrooms and showers, a campground with online reservations, even a row of air compressors to air back up when it's time to head home.
Before you go anywhere offroad, make sure you've got your truck loaded with the essentials, and don't ever rely on strangers on the internet for navigation advice.  Pick up a map on your way in, and know how to read it before you get there.
No matter where your adventures take you, when you're ready to hit the trails, we've got all the gear and expertise you need.  Call or email our helpful team of off road experts, and we'll get all your questions answered so you can have a great time on the trails without worrying about all the details.